Seven Points In Suzuka For TJ Alberto In Latest Round Of ASB1000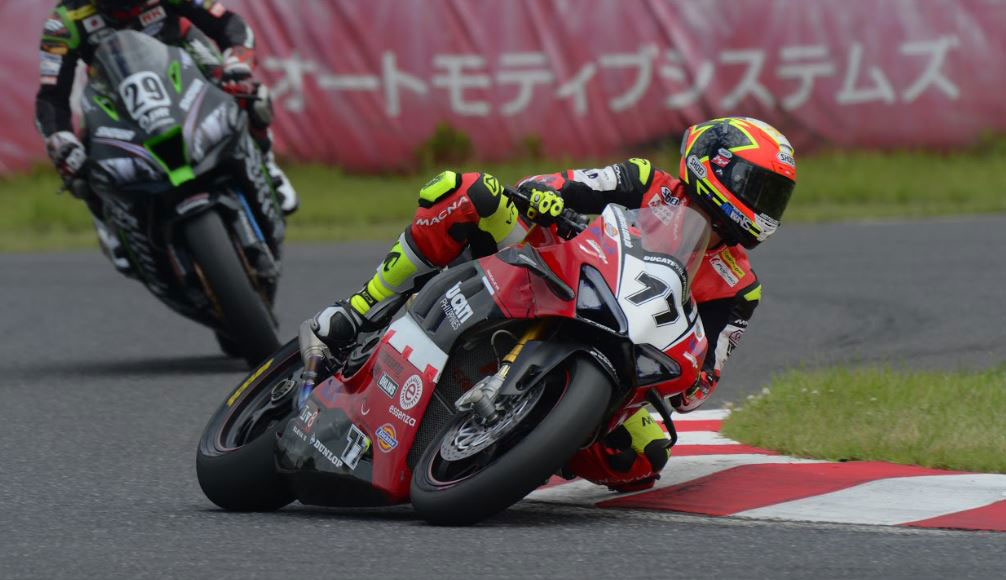 TJ Alberto left the Suzuka Circuit in Japan with two fine points scoring finishes in round four of the Asia Road Racing ASB1000 Championship aboard his Access Plus Racing DUCATI Philippines Essenza V4 Panigale R machine.
Another new circuit for the #77, TJ qualified fourteenth before taking twelfth in the opening eleven lap encounter held in dry conditions and thirteenth in the second wet race.
The seven points earned in Japan see TJ move into ninth position overall in the championship standings as the season moves into its second half. The team remain seventh overall in the Team Standings.
TJ Alberto:
"It was a weekend of mixed emotions. Friday didn't start out the best which surprised us. After the race in Buriram in Thailand where we seemed to have found our way, we were quite a way from the ideal setting when we got to Japan. In FP2 we improved by over four seconds, so we continued with some more tweaks, but I think we got a little bit greedy and changed the bike too much and I crashed in FP3. Due to the nature of the track at Suzuka I wasn't able to get the bike back to the box and we lost a load of time which killed us for the rest of the weekend. On the backfoot for qualifying I was able to race with some other riders in both the dry and wet races on Saturday and Sunday but really wasn't satisfied. We have made so much progress since the first race in Malaysia but of course you always want more. I still need to get the bike to turn better but I am sure that once we fix that we will get even better results more regularly. Big thanks as always to my team who are new but growing up fast in this big championship. See you in China in a month for round 5!"